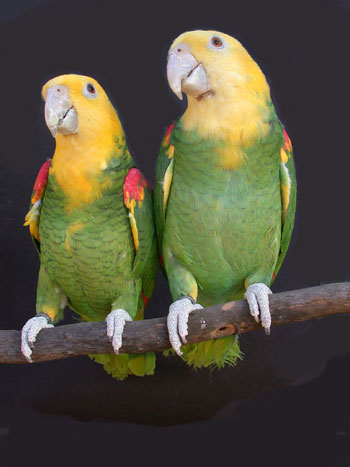 Here are the same two birds in January 2003, a little more than two years
after the photos shown above were taken.

The Magna is on the left;
the Tres Maria is on the right.
Notice the lack on heavy barring on
the chest of the Tres Maria Amazon
and the blushish coloration of the
green plumage.